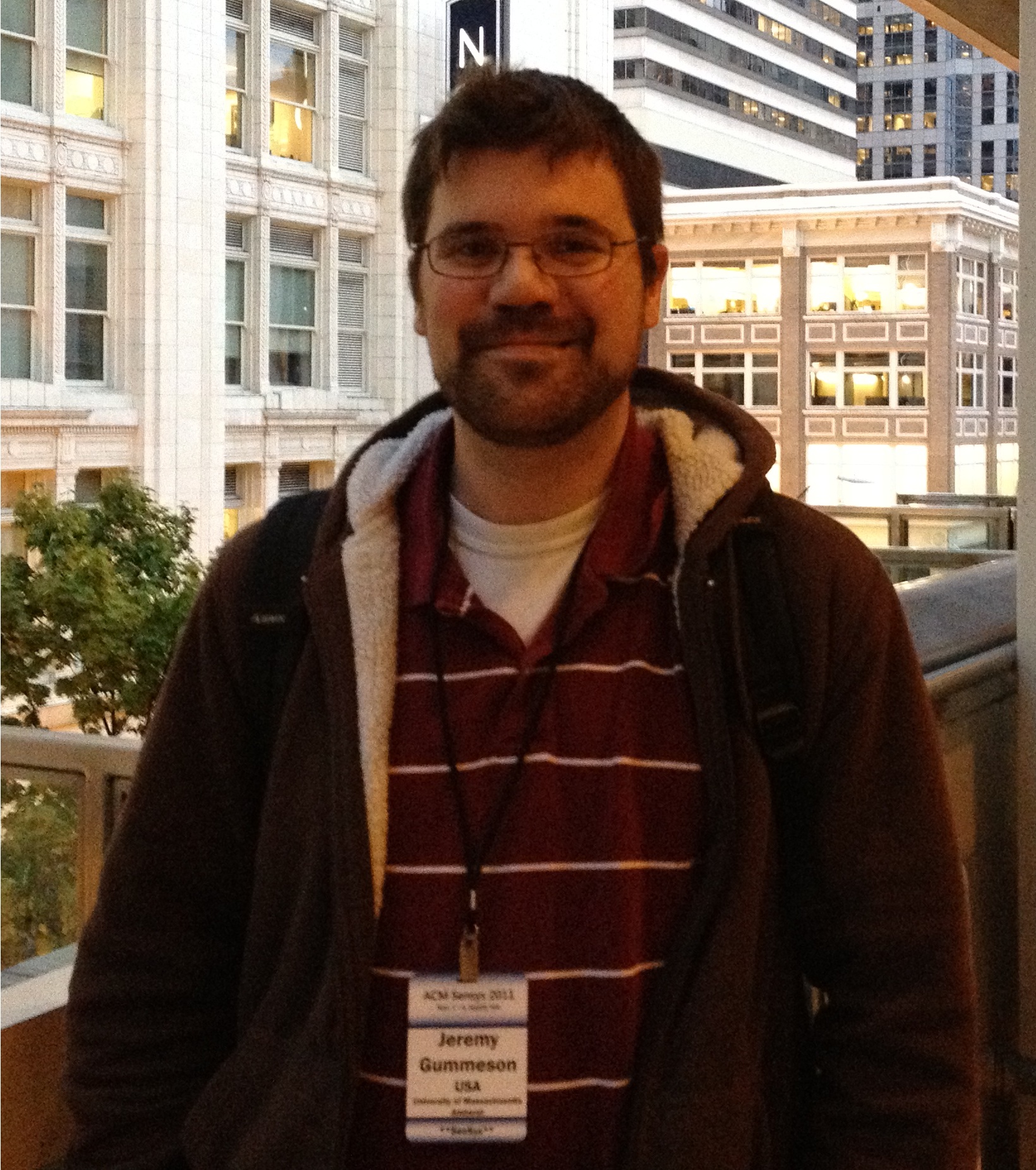 Rm. 214.1
140 Governors Drive
Amherst, MA 01003
USA
Update: I recently finished my PhD and am now at HP Labs in Palo Alto, CA. My new email is: FirstName.LastName@hp.com
I am a fifth year graduate student at the University of Massachusetts, Amherst. My primary research interests are in low-power embedded computing, sensor networks and micro-energy harvesting for pervasive computing. These interests have lead me to experimenting with and developing software and hardware for programmable RFID platforms such as the
Umass Moo
and the
Intel WISP
. Previously, I have looked at ambient energy harvesting for RFIDs and what computational workloads they can handle. More recently, I looked at how EPC Gen 2 can be optimized to achieve higher data rates and energy efficiency. My current focus is on RFID sensors and smart storage that interfaces with mobile phones. I am advised by Professor Deepak Ganesan in the School of Computer Science and Professor Tilman Wolf in the Electrical and Computer Engineering Department.
I expect to graduate in Fall 2013 and will be entering the job market.
I am currently funded by by NSF grants CNS-0627529 and CNS-0923313.
Research Publications: